Paperfeel pro for iPad Screen protector
SKU:
$36.99 $19.99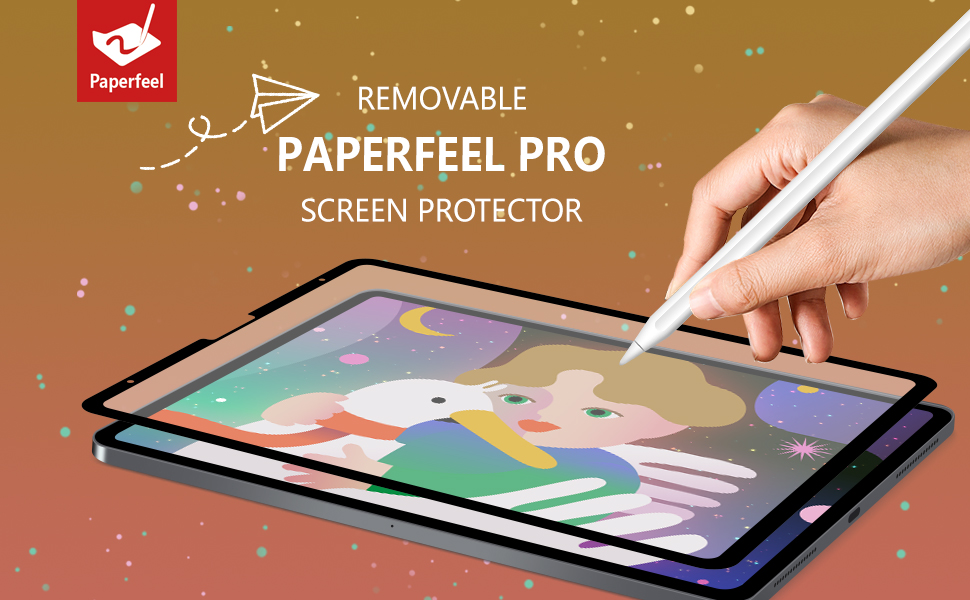 Paperfeel Pro
Paperfeel
brand was born in 2020 and belongs to the independent project of
BERSEM's
sub-brands.
Through 3 years of product sales, we have collected a large number of feedbacks from consumers with different occupations. After nearly two years of product research and development, we have launched the current version of Paperfeel Pro.Based on the original product structure, it is upgraded to new structure which makes the new generation of Paperfeel Pro closer to the consumer experience in installation and use. Bubbles will 100% not be produced during installation by using the latest black silicon material.


It is removable once consumers may not want to use it and reusable for next times , which is to meet consumers' needs for the use of protective films in different situations.


At the same time, the latest anti-Newton ring technology will solve the issue of watermarks that appear when the product is adsorbed on the screen of the device, which improves the experience of use.


The new generation of Paperfeel Pro increases the effect of surface treatment in terms of anti-glare.

It cannot be said to completely prevent the reflection of light, but it has 50% more anti-glare effect than other similar products, which has more effect of reducing reflection. Paperfeel has a strong sense of damping.

Any product that does not have a sense of damping on the surface is an imitation.